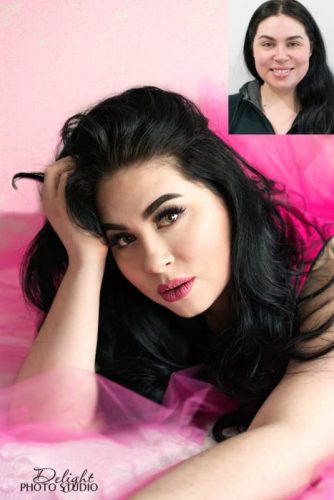 When you feel intimidated by images of beautiful models, look at this photograph. NO photoshop was involved. Both photographs are straight from the camera. One hour between these two images.
The power of makeup/lighting/posing.
F.L.Y
FIRST LOVE YOURSELF
Model: Robyn Plus Model and Hair/MakeUp artist Kathleen Fowlstone from Little Monsters Studio.
Model and Hair/Make Up: the amazing Veronica Belle on FB