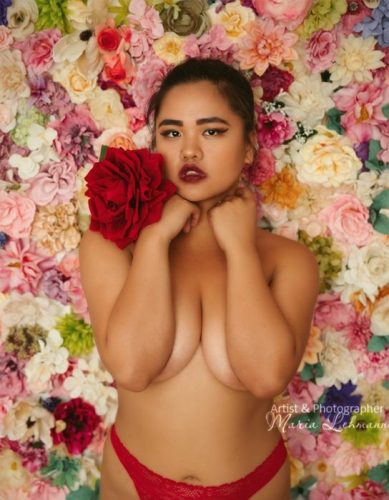 Hundreds of hand-painted flowers…  Got amazing flower wall to shoot all year around; rain or shine.  Right in my studio in White Rock / South Surrey.
I also have the dark flower wall:
Just imagine becoming the way you used to be as a very young child, before you understood the meaning of any word, before opinions took over your mind. The real you is loving, joyful, and free. The real you is just like a flower, just like the wind, just like the ocean, just like the sun.
Don Miguel Ruiz
Just living is not enough… one must have the sunshine, freedom, and a little flower.
Hans Christian Andersen
When you take a flower in your hand and really look at it, it's your world for the moment. I want to give that world to someone else. Most people in the city rush around so, they have no time to look at a flower. I want them to see it whether they want to or not.
Georgia O'Keeffe
I still have a Gypsy sense of adventure. I don't think I have slept in the same bed for more than three or four months my whole life. I am always planting vegetables that I never get to eat and flowers that I never see flower. I have always moved around the world.
Helen Mirren
I'm a female boudoir photographer based in Vancouver, BC area. My studio is in South Surrey.