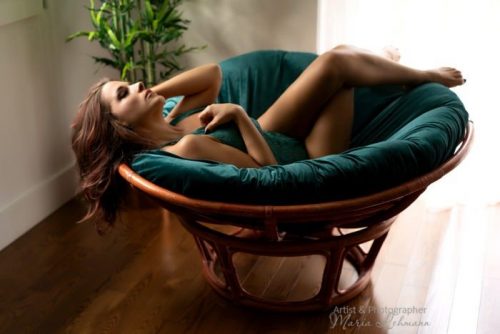 Papasan Chair Boudoir Vancouver
UPDATE: The Papasan Chair is purple now! I changed the cover to purple.
For ladies who are not secure about your belly area.
I got this amazing papasan chair and invited the certified personal trainer to create a posing flow to show the best parts of your body.
I also got two more chairs we can use during the shoot: the dusty pink and light:   MORE CHAIRS