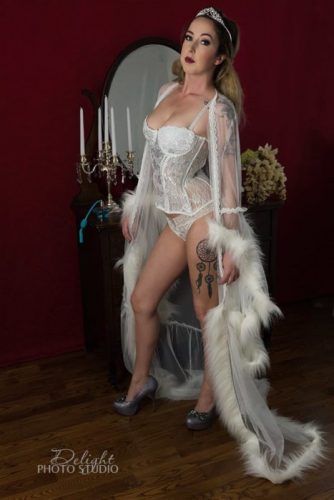 The Dressing Gown. Now in white.
I had a huge success with the black gown and cannot stop now. Added another gown; now it's in white color.Bridal boudoir, boudoir (looks good on all skin tones), glamour and everything. Come over and have fun at the shoot.  Available during the shoot in all sizes up to XL 6.
Be strong, be fearless, be beautiful.  And believe that anything is possible.  The most beautiful thing you can wear is confidence.